07-07-2022
The Industrial Pact, with the collaboration of the Universitat Politècnica de Catalunya  (UPC), organised a session to present the UPC-Martorell Sustainable Mobility Campus, the name of the UPC project for the Automotive Vocational Training Centre (CFPA), and to visit the facilities. The session, which was held on 7 July both on-site and online from the CFPA Auditorium, was among the activities of the Training Commission of the Industrial Pact and the Sustainable Mobility Industry Forum initiative promoted by the association.
The chancellor of the Universitat Politècnica de Catalunya, Daniel Crespo, pointed out that "we are creating a pioneering training ecosystem in our country, especially designed for a key activity of the industry: the automotive industry, but also for the whole sustainable mobility arena". "The UPC is a clear benchmark in this field," added the chancellor, emphasising that "continuing education, occupational and professional training are combined in a campus that will be essential in the reindustrialisation of the country as well as for companies now.
M. Rosa Fiol, president of the Training Commission of the Industrial Pact and representative of Foment del Treball, welcomed the UPC-Martorell Sustainable Mobility Campus project, which should make the CFPA a benchmark for professional training in the field of sustainable mobility and put an end to years of waiting for the sector. Fiol has encouraged all socioeconomic agents to cooperate to make this centre a success story as soon as possible. She also emphasised the "need to train qualified workers who are able to provide answers to the needs of companies".
Eva Menor, vice-president of the Industrial Pact, president of the Economic Development, Tourism and Trade Area of the Barcelona Provincial Council and Mayor of Badia del Vallès, has pointed out that "the Sustainable Mobility Industry Forum is a meeting space in which the Industrial Pact intends to add all the social, economic, institutional and scientific agents to value the sustainable mobility industry in the metropolitan area". Menor has also emphasised the value that the local community brings to meeting the needs of the region.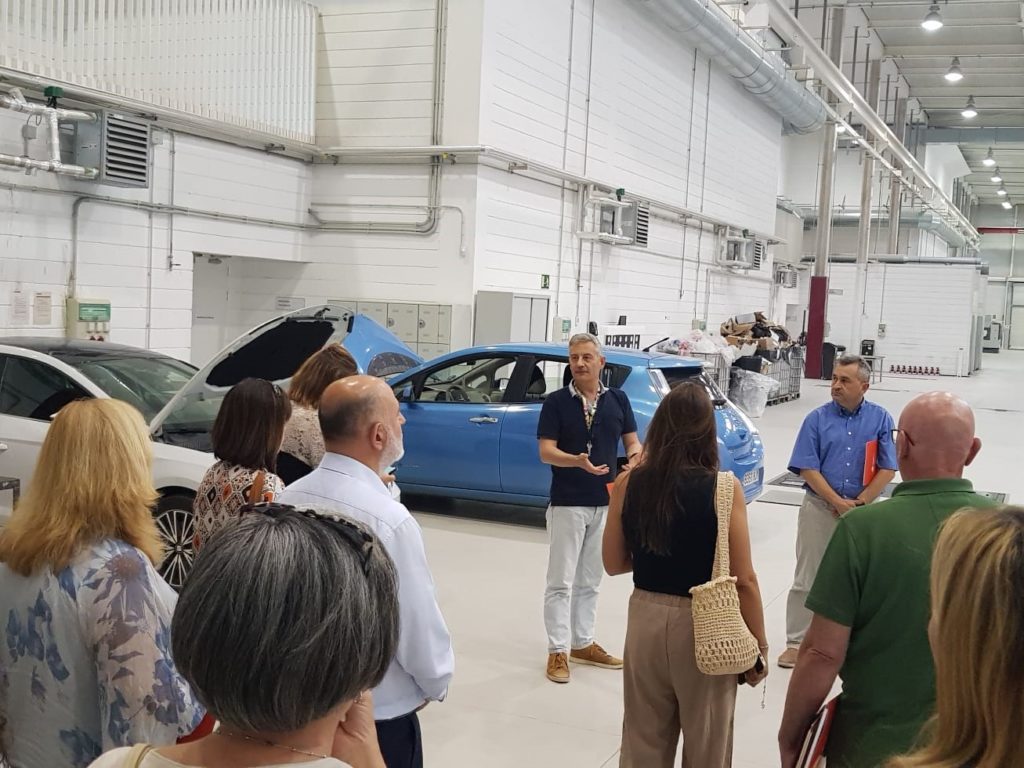 Juan José Torres, general director of the Public Employment Service of Catalonia (SOC), pointed out the difficulties involved in getting the centre started and hopes that through the agreement and consensus between those involved, the centre can become a benchmark for professional automotive training in the country. He also highlighted the importance of professional training boosting the educational transformation and improving social cohesion.
Xavier Ayneto, the Chancellor's delegate to the UPC-Martorell Sustainable Mobility Campus, presented the strategic lines of the UPC project and explained that the objective of the campus is "to become a key support element for the transformation of the sector" and aspires to be a space for public administrations, companies and social agents to establish positive synergies that can have a great socioeconomic impact on the future of sustainable mobility in Catalonia.
VIDEO
Tags: Electromobility, Mobility, Sustainability, Sustainable Mobility Industry Forum, Training, VT