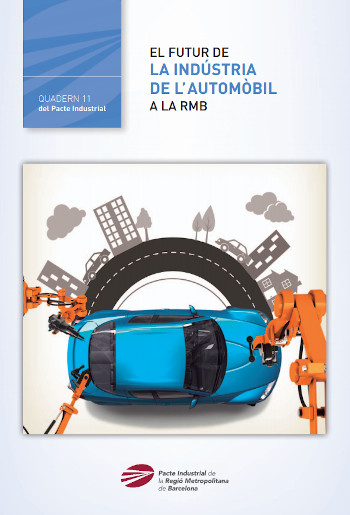 Collection: Industrial Pact Dossiers
The aim of this study is to shape public policies affecting the automotive sector in the Barcelona Metropolitan Region (RMB) and the strategies of the sector's main agents, to help them face the future challenges of this global industry. According to the study, the most likely scenario is that of gradual economic recovery within the context of non-disruptive technological evolution. In efforts to address this scenario, the study proposes a sectoral strategy based on retaining and expanding the automotive industry in the RMB,
structured into four areas of action: emphasising the automotive industry's strategic value to the RMB; positioning the RMB as a benchmark industrial and logistics hub for the sector in Southern Europe; promoting the technological updating of the industrial fabric and the attraction of talent; and consolidating an industry of new technologies and companies linked to mobility and smart cities.