20-12-2022
The UGT of Catalonia, in collaboration with Barcelona City Council, has organised a conference on mobility in Barcelona on 20 December that included a presentation of Paper 7 of the Pacte Industrial dedicated to electromobility by Carles Rivera, managing coordinator of the Pacte Industrial, and Juan José Berbel, partner of the Metyis consultancy firm and author of the publication.
Those in charge of welcoming the day were Omar Minguillón, secretary of the Metropolitan Region of Barcelona of the UGT of Catalonia and vice-president of the Pacte Industrial, and Laia Bonet, third deputy mayor and Councillor for Mobility of Barcelona City Council. The closure was carried out by Camil Ros, general secretary of the UGT of Catalonia.
The managing coordinator of the Pacte Industrial, Carles Rivera, has highlighted some mobility experiences within the framework of the metropolitan region and has emphasised that the automotive industry has been one of the sectors in which the association has always focused, and an example is the 2014 publication of the study The future of the Automobile Industry in the metropolitan area of Barcelona. More recently, the Pacte Industrial has promoted the Sustainable Mobility Industry Forum initiative with the aim of emphasising sustainable mobility from an industrial point of view, with a metropolitan vision, public-private collaboration and a great deal of innovation.
The future of electromobility
Juan José Berbel, author of Paper 7 has revealed the challenges of the introduction of the electric vehicle (EV). First of all, he pointed out that it is complicated to instrumentalise the EV value chain at home since we do not have lithium treatment plants to transform it into the basic component of the battery. All these plants are located in China. Furthermore, lithium is an expensive material, and consequently electric cars are too. Hence there is a correlation between the GDPs per capita of the countries and the penetration percentage of the electric car and therefore a social gap can occur. According to Berbel, this will cause a delay in the electrification plans of the vehicle fleet. Berbel has emphasised that Spain is at the tail end of Europe in electrification and proposes an orderly transition plan that does not affect employment.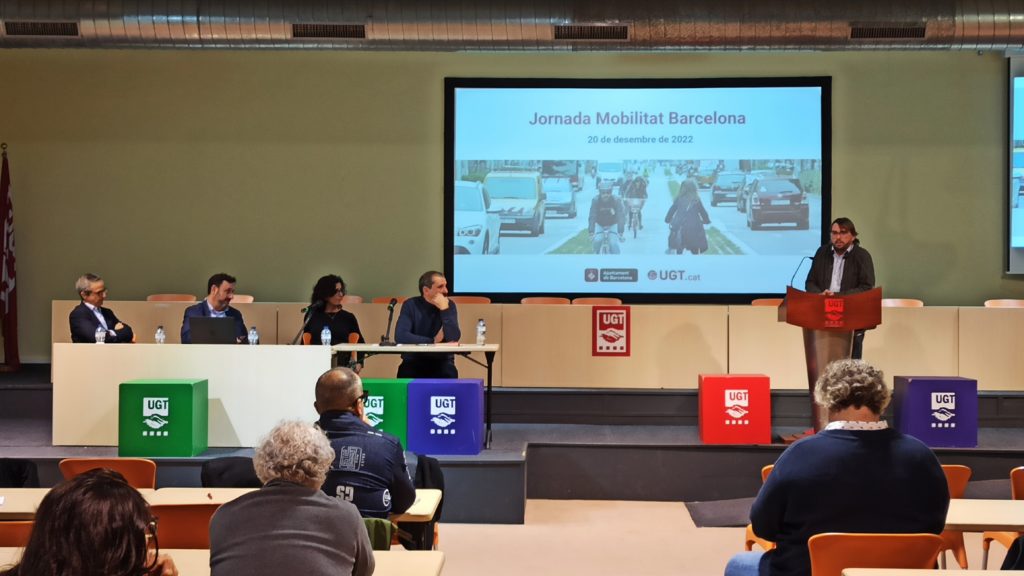 Tags: Electromobility, Employment, Innovation, Mobility, Sustainability, Sustainable Mobility Industry Forum