01-02-2022
With the collaboration of the Àmbit B30 Association, the Industrial Pact of the Barcelona Metropolitana Region has organised a conference titled 'The commercial environment of industrial parks: an issue of competitiveness' to analyse the potential of the interaction between industrial spaces and urban commercial spaces. There has been debate about how industrial parks with more commercial services nearby are more attractive to workers, making it easier for companies to bring in the talent they need. There has also been discussion on how local policies aimed at achieving complementarity between economic promotion and trade can create synergies that boost the competitiveness of industrial parks and, at the same time, strengthen urban trade.
As part of the conference, held on February 1st in online and face-to-face format from the Mercat Vell of Mollet del Vallès, a round table was held entitled 'Interrelationship between trade and economic activity in industrial parks: Creating a virtuous circle' and Paper 6 of the Industrial Pact 'Commercial Services and Attractiveness of the Industrial Parks in the Barcelona Metropolitan Region' was presented.
Josep Monràs (Ajuntament de Mollet del Vallès and Àmbit B30 Association), Eva Menor (Diputació de Barcelona, Ajuntament de Badia del Vallès and Industrial Pact), Ana María Martínez (Ajuntament de Rubí), Sílvia Solanellas (UPIC), Carlos Carrasco (ESADE), Salvador Clarós (Industrial Pact and CCOO de Catalunya) and Carles Rivera (Industrial Pact) took part in the event.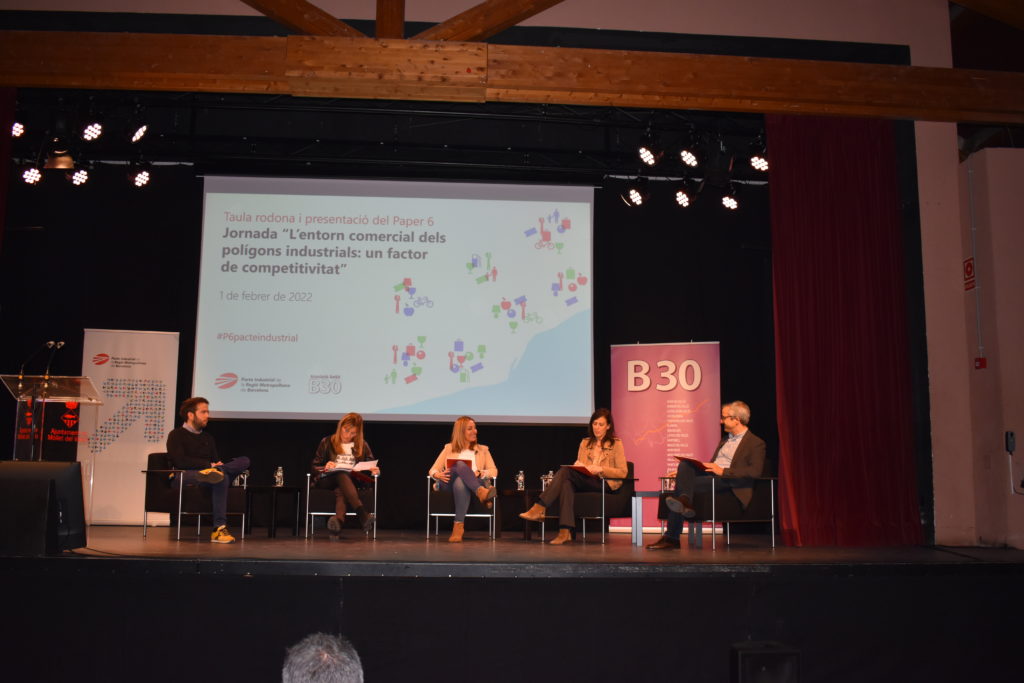 Tags: Àmbit B30 Association, Industrial Pact Working Papers, Industrial parks, Public transport, Trade